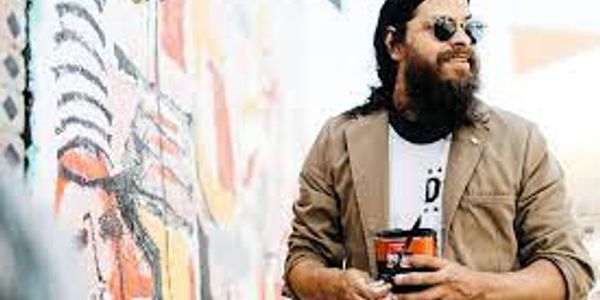 Gino Perez
Gino Perez is a 3rd generation Los Angeles native Mexican American. He was the first son born after 4 sisters to Henry and Stella Perez. Officially named Mariano Giovanni Leo Perez. Dubbed "Gino" for short.
From the beginning, Gino was surrounded by art. Gino's Mother is an avid arts and crafts enthusiast. She spends her spare time designing and sewing one of a kind items as a hobby.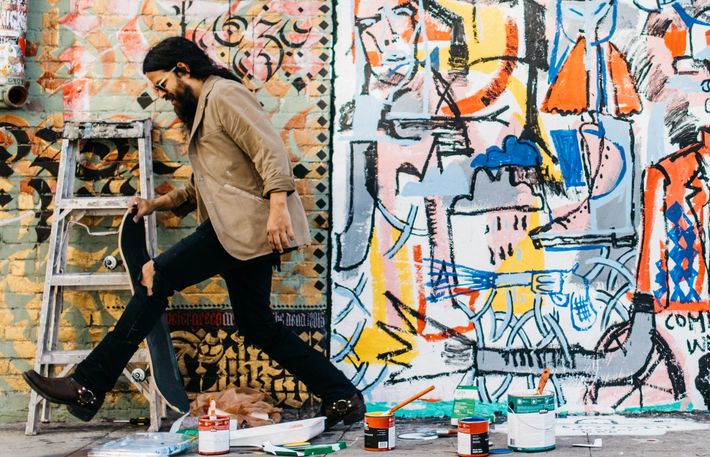 Gino's father was an artist and would spend hours at an easel drawing and painting. His father ultimately lost his life due to a long battle with drug addiction but never stopped drawing until his death in 2002.
Growing up in Highland Park, CA. with his four older sisters and one younger brother, Gino was for the most part a shy child until he found a love for skateboarding which brought him into a whole new light. He immersed himself into perfecting his skill and at the age of 17 he began traveling the world as a professional skateboarder with such notables as Mark Gonzalez.
It was through his travels that Gino came into contact with the works of Picasso, Miro and Basquiat. Through these artists and his parents he became inspired to fulfill a new passion to express himself through art. His creativity blossomed into fashion design, painting/drawing and writing.Gino's works are both timely and timeless – social commentaries that are as much a public call to arms as they are contemplative and private. His glass half full approach to the cynical is most evident in his drawings/writings which are quick witted and ponderous.
Throughout his career he has shown his pieces at various galleries in Southern California. To name a few, Axiom Gallery Main St., Santa Monica and New Image Art Gallery. Solo installation and Art shows include: The Brewery in Downtown L.A., Frank Gehry Building on Main St., Santa Monica, Venice Heights on Abbot Kinney and California Heritage Museum Santa Monica.
His genuine expression and everyday creative approach to life have earned him a following among local art and fashion enthusiasts. This fine collection of work is pure and true to his theory of life: "The grey area is where we belong."
Gino hopes his art inspires people to be comfortable with their own story and background and be motivated to express themselves in any creative form. "Live for today, art for Pete's sake."